Soap Making Supplies & Homemade Soap Tutorials
Favorite Tutorials:
Are you looking for quality soap making supplies along with some great soap making information complete with soap recipes, step by step tutorials and tons more? Well, you certainly found the right place!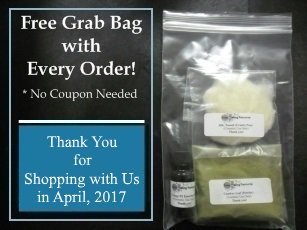 Are you a beginner soap maker? This is the perfect place for you! Learn how to make soap and get your supplies all in one place... it can't get any easier!
Are you an experienced soap maker? There's definitely a ton of stuff here for you too! The tutorials on this site range from beginner to advanced... and, no matter what your skill level, all are just plain fun to watch as I share my creativity and personal techniques.
Soap Making Resource offers:
top quality soap making supplies and ingredients
affordable prices
and superb customer service
All day every day!
Hopefully I will spark some new ideas for you to try in your own products!
It would truly be an honor to become your supplier and we will do everything in our power to make you a customer for life. Try us out... I think you'll see what I'm talking about! We are ready to earn your business!
Free Soap Making e-Newsletter
Plus instantly receive one of my own personal soap recipe formulas using a combination of sweet almond oil, avocado oil, olive oil, coconut oil, palm oil, castor oil and shea butter scented with an intoxicating essential oil blend. This recipe is explained step by step in full detail. you're going to love it!
Instantly receive one of my own soap recipe formulas.
$5 Coupon off your first purchase of $30 or more!
Access to more exclusive subscriber coupons.
Future Soap making recipe tutorial announcements.
How to make lotions, bath bombs and more!
Interviews with successful soap makers.
Contests with awesome prizes.
Revealing soap making poll results.
New product announcements, demos and reviews.
Unbeatable Soap Making Resource Sales!

Sign Up Today!

*Your information is SAFE with us!
So what is Soap Making Resource all about? Well... It's about a mission!
I think it's an absolute shame for knowledge and experience (in any field) to go to waste. So... the purpose of this site is to share absolutely everything that I know about making soap at home in a clear and easy to understand way; while at the same time providing all the soap making supplies and the soap making ingredients needed to create your beautiful, natural, and unique homemade bath products.
Whether you are just a beginner, or a soap making expert, my goal is for this site to be the most extensive resource for you. Here is just a small sampling of what I will be talking about:
The basics of how to make soap... this is where you should start if you are new to making soap... Learn step by step from beginning to end how to create that perfect bar one lesson at a time!
An extensive library of unique soap recipes complete with ingredient amounts and decorating techniques... more and more are added every month, so be sure to check back often for updates.
Important information and usage techniques for a large variety of soap making supplies
Information about aromatherapy
Natural skin care tips
Soap making business success tips
Creative Soaping crafts for kids
Essential information about essential oils
... And much, much more!
So grab your favorite brew of tea sit back, relax, and enjoy all that this site has to offer about the wonderful world of handmade soap and soap making. Oh, and don't forget to book mark this site and share it with your friends and family!