About Soap Making Resource
Founded in 2008, Soap Making Resource LLC proudly supplies the soap and cosmetic manufacturing industry with a large line of quality ingredients, expertly-crafted handmade soap molds and unique small-batch soap manufacturing equipment.
Here at Soap Making Resource, we employ a full staff of dedicated and knowledgeable employees to help serve your needs. Below is a picture of the core SMR team!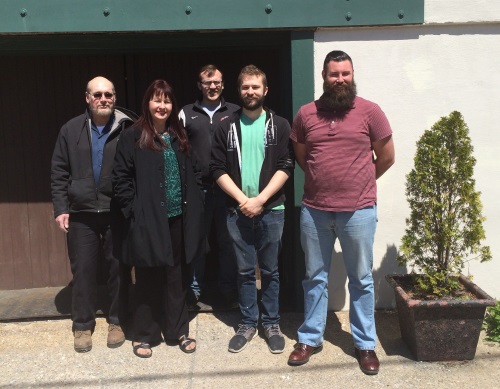 Soap Making Resource operates out of our facility located in Lancaster, Pennsylvania USA. We utilize space on 4 floors of a beautiful brick factory that houses several of Lancaster PA's finest companies. Below is a picture of this fantastic facility: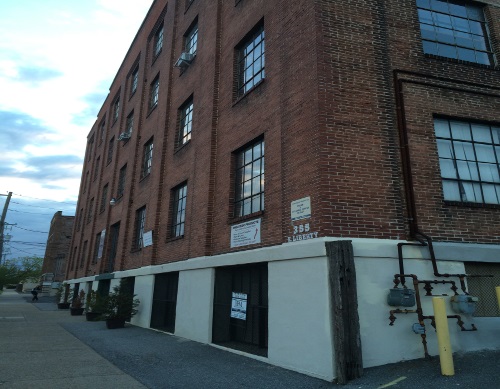 Over the years, Soap Making Resource LLC has diligently developed soap-making-resource.com to become a true database for soap and cosmetic manufacturing information and tutorials. Soap-making-resource.com also serves as an easy-to-use platform where you can purchase our meticulously-sourced fine cosmetic ingredient products as well as top-quality handmade soap manufacturing equipment! It is our goal that through our quality products and helpful information that we will truly benefit this wonderful industry. We promise to work hard to become your own personal "soap making resource"!
Here at Soap Making Resource, we are honored that you are considering choosing us to be your ingredient and equipment supplier of choice. Being your supplier is a big responsibility and we take it very seriously! As a Soap Making Resource LLC customer, you deserve only superlative products and unsurpassed customer service. It is our business mission to live up to that expectation!
As you explore soap-making-resource.com today and learn about all that we have to offer, please contact us if you have any questions. We are always more than happy to help! Also, be sure to check out our policy page for relevant information for before and after you place an order.
From everyone here at SMR: thank you for your business. We sincerely appreciate it and we look forward to impressing you!
Free Soap Making e-Newsletter
Plus instantly receive one of my own personal soap recipe formulas using a combination of sweet almond oil, avocado oil, olive oil, coconut oil, palm oil, castor oil and shea butter scented with an intoxicating essential oil blend. This recipe is explained step by step in full detail. you're going to love it!
Instantly receive one of my own soap recipe formulas.
$5 Coupon off your first purchase of $30 or more!
Access to more exclusive subscriber coupons.
Future Soap making recipe tutorial announcements.
How to make lotions, bath bombs and more!
Interviews with successful soap makers.
Contests with awesome prizes.
Revealing soap making poll results.
New product announcements, demos and reviews.
Unbeatable Soap Making Resource Sales!

Sign Up Today!

*Your information is SAFE with us!
---
Return from About Soap Making Resource to the Soap Making Resource Home Page.