We have Improved our Communications with YOU!
Hi everyone! Steve here with Soap Making Resource. I wanted to let you know that we have integrated a new customer communications system that will drastically improve the way we communicate with YOU, our customer! All customers (that's you!) will be notified via email directly from our warehouse manager when your order has been printed and is beginning to be processed. This will allow us to more proactively keep you informed about the status of your order and give you a heads up to start watching your email account for tracking information. Once you receive the notification email that your order is printed and in the hands of our production team, in almost every case it will take just 24 - 48 hours for your order to leave our facility. We realize that communication is key and we are taking major steps to drastically improve our communications with you. We never want you to wonder about the status of your order and we realize that we MUST be more proactive in our communication so that you can be successful!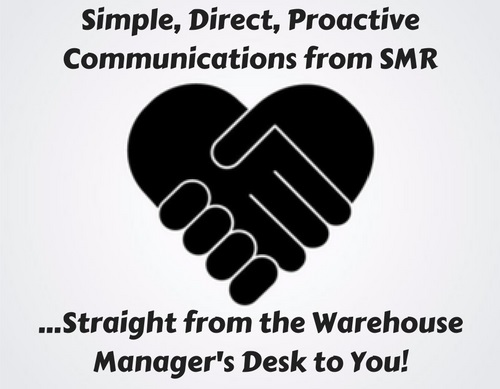 We are very excited about this novel and unique communication system. We think that it will be a fantastic benefit to you (and all of our customers) if you can be communicated with directly from our warehouse in real time. This system enables us to provide you with more direct and accurate information that a fully automated email system has difficulty providing. We understand that the less hands our communications touch and the more streamlined we make our flow of information, the better it is for you, our customer!
There is no doubt about it... This has been a long time coming and something that absolutely needed to be done. Communication is key and Soap Making Resource must improve in this area. You've demanded it and we will deliver it. We agree with you that it is absolutely necessary. You will be seeing major improvements with our communication and in many other areas!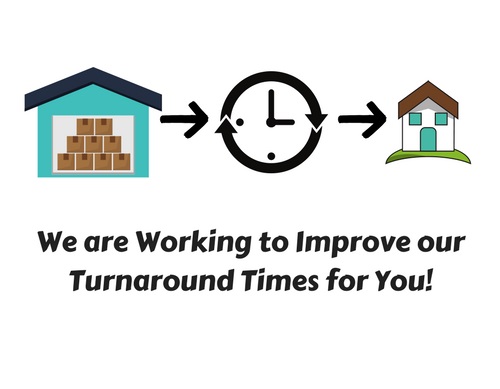 Next step... improve our turnaround time. Our turnaround time right now is approximately 5 - 7 business days. We understand that this must improve. We appreciate your patience and graciousness as we work hard to keep up with the demand. We thank you so much for your orders!
Please rest assured that we are taking the necessary steps to improve our turnaround time for YOU. We understand that this also must be done!
We will be updating our production systems and increasing our inventory (even further) to better keep up with demand. Our goal is to accomplish a quicker turnaround time while still offering the high quality ingredients that you've come to love at the usual fantastic prices.
We so look forward to serving you this year. Thank you all for your business. We truly appreciate it! As always, please feel free to contact us if you have any questions or comments. We are more than happy to help you.
Sincerely,
Steve Paul Czapla and the SMR Team
http://www.soap-making-resource.com
---
Free Soap Making e-Newsletter
Plus instantly receive one of my own personal soap recipe formulas using a combination of sweet almond oil, avocado oil, olive oil, coconut oil, palm oil, castor oil and shea butter scented with an intoxicating essential oil blend. This recipe is explained step by step in full detail. you're going to love it!
Instantly receive one of my own soap recipe formulas.
$5 Coupon off your first purchase of $30 or more!
Access to more exclusive subscriber coupons.
Future Soap making recipe tutorial announcements.
How to make lotions, bath bombs and more!
Interviews with successful soap makers.
Contests with awesome prizes.
Revealing soap making poll results.
New product announcements, demos and reviews.
Unbeatable Soap Making Resource Sales!

Sign Up Today!

*Your information is SAFE with us!
Return from Soap Making Resource Improved Communications to the Soap Making Resource Policies Page.